Customer Story
A Blissful Bedroom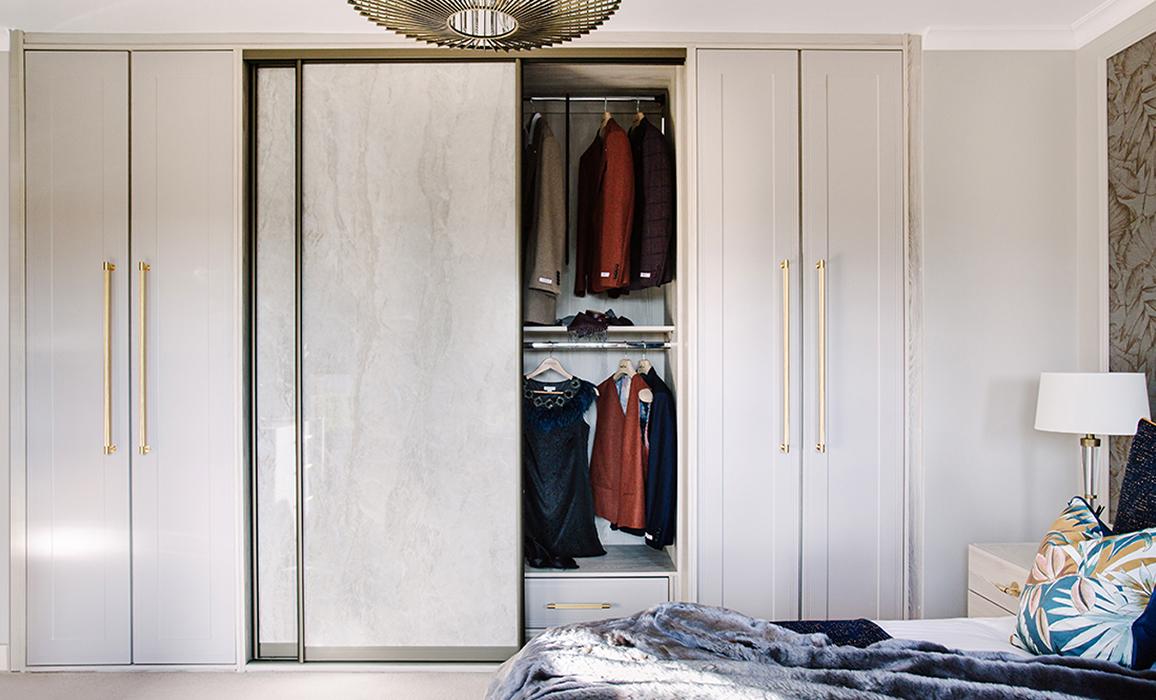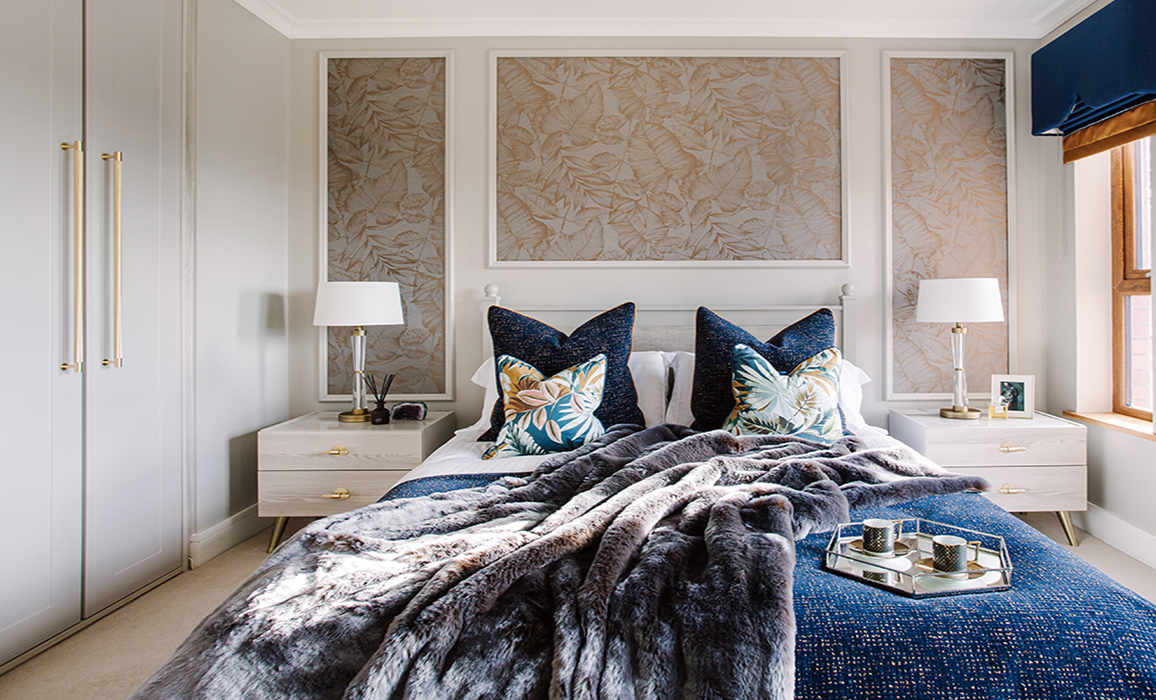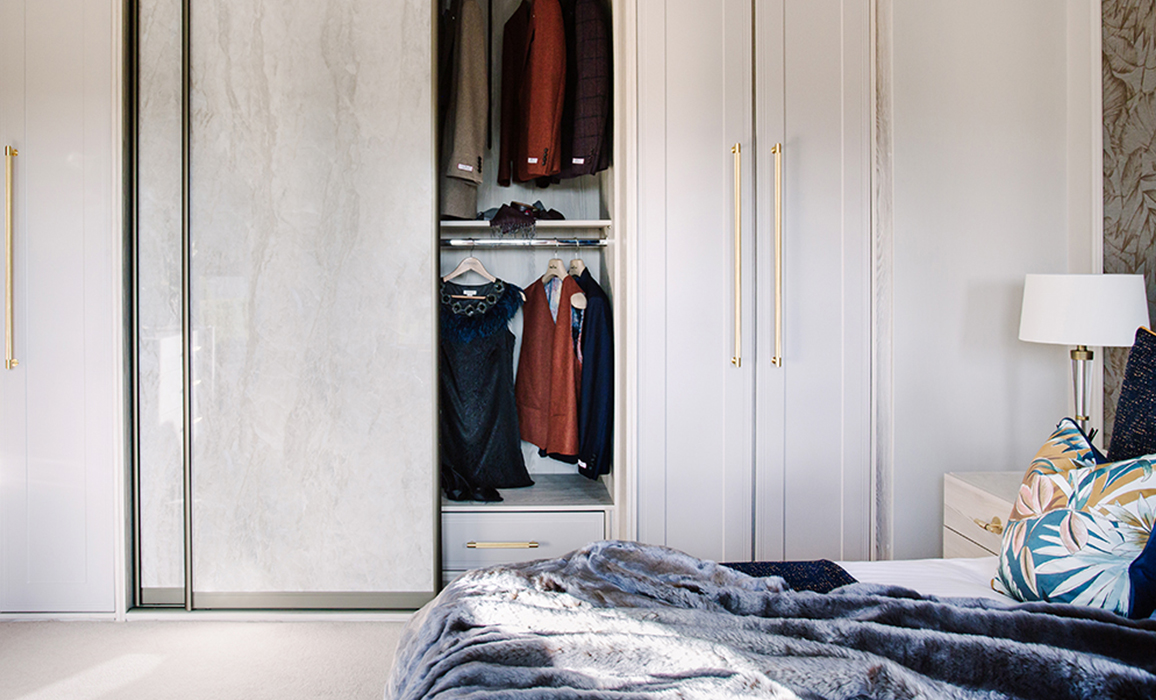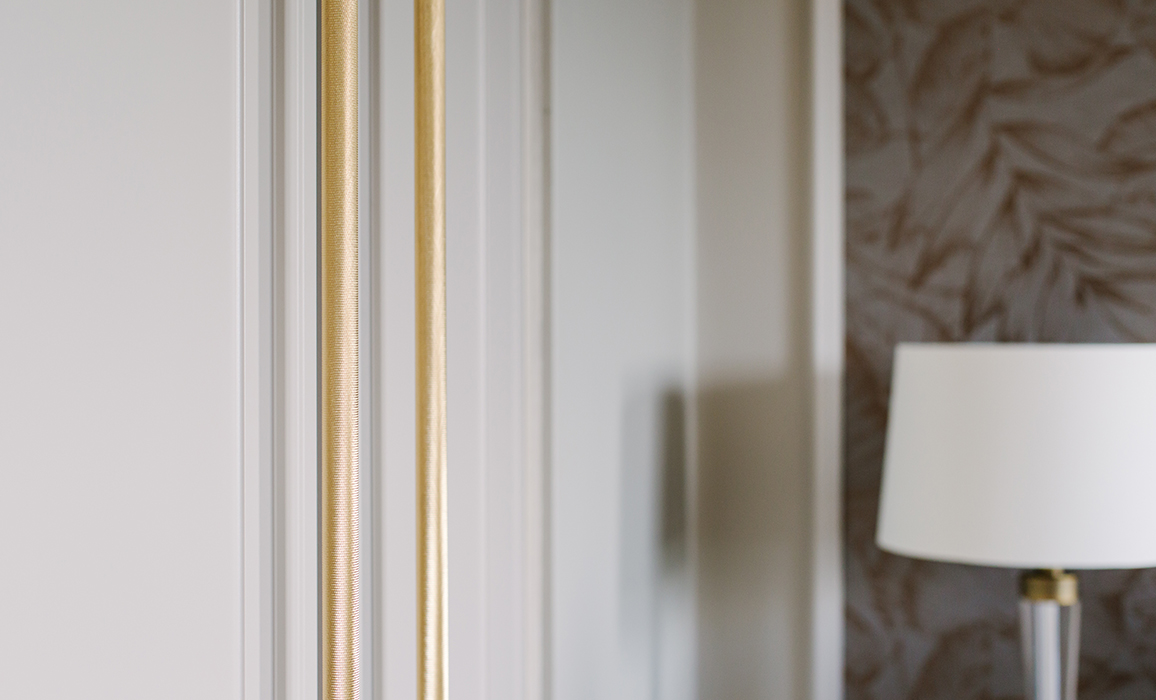 Sliderobes Belfast designed this perfect bedroom and it's the ideal place to get cosy and dream deeply. The client wanted to make the most of the space in their master bedroom, so we designed elegant, fitted wardrobes, with loads of nifty features.
A Match Made In Heaven
Sliderobes Head of Design, Jo Azevedo created this gorgeous hybrid – a beautiful balance of both hinged and sliding wardrobe doors. "There's so much that Sliderobes has to offer," said Jo. "We can create hinged and sliding doors and there's no reason why you can't have both. These shaker style hinged doors are classic, and when paired with gold Buster + Punch handles they look fantastic. We added our special finish Arga to the sliding doors to add texture to the room as well as create a statement feature."
Beautifully Bespoke
Incorporating a mix of double hanging, long hanging and shelving, the fitted wardrobes make the most of all the available space. The units are floor-to-ceiling to ensure no space is wasted. Pull down rails mean clothes are always within reach, so it's easy to get ready for the day. We fitted the drawers with jewellery trays – to help store and protect precious heirlooms, something that was important for our client.
Luxurious Cashmere
Cashmere is a popular colour in the Sliderobes collection because it's extremely versatile. It can be paired with many of our decors to create a classic look. To finish off the room, Jo added feature wallpaper from Casamance, as well as gorgeous throw pillows in an exciting fabric. Complementing the fitted furniture are two bespoke beside tables, complete with Arga tabletops and Buster + Punch handles.
It Has To Be Sliderobes
Did you know that we can visit you at home to talk about how fitted furniture can transform any space in your home. You'll be able to see how it looks on our state-of-the-art 3D computer software, and we'll bring plenty of samples from our latest collection. Book your free, no obligation design appointment today.

For more inspiration, check out our other Past Projects, or request your FREE brochure.
Share This Post
Start Your Sliderobes Story Today